Face Painting
Central Illinois Hire A Face Painting Artist


Add Face Painting to your party for a fun activity! It is $85 for the first hour then $70 an hour for each additional hour. The number of hours needed will be based on the size of your party but a minimum of 1 1/2 to 2 hours is usually recommended.

Choose Face Painting as an add-on to your inflatable rental and get a $10 discount with scheduling coordination. It is recommended to schedule the face painting toward the end of the party to keep the "makeup meltdown" to a minimum when renting a bounce house.

Whether your child wants a full face paint, or cheek art, or just prefers a design painted on their arm, we aim to please!

All paints are top quality face paints made specifically for face painting. (Beware of those amateurs that think that acrylic craft paints are suitable for use on your face for face painting! There is a big difference between accidentally getting acrylics on your hands while painting, and washing it off soon, versus putting it on a delicate area like your face (or your young child's face) and leaving it on for a few hours! Some people are also very allergic to acrylics.) And our face paints are also safe for use with bounce inflatables!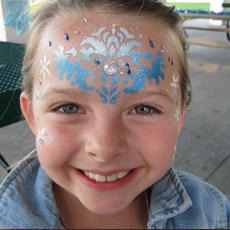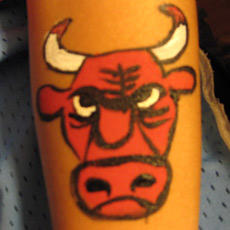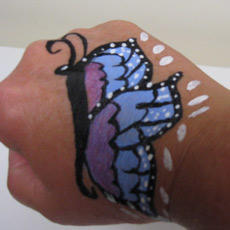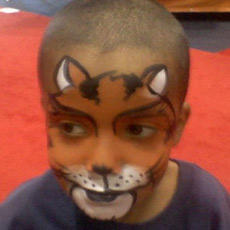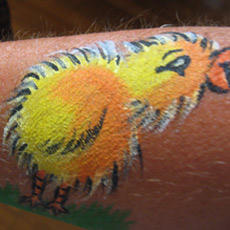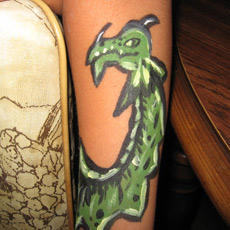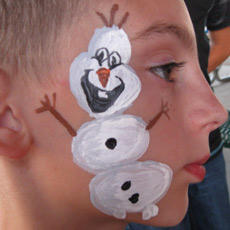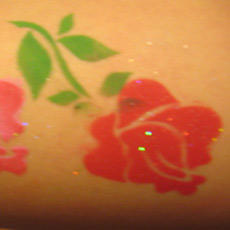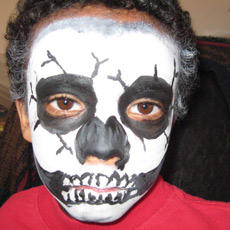 Give us a call at 217-498-8774 to schedule today!