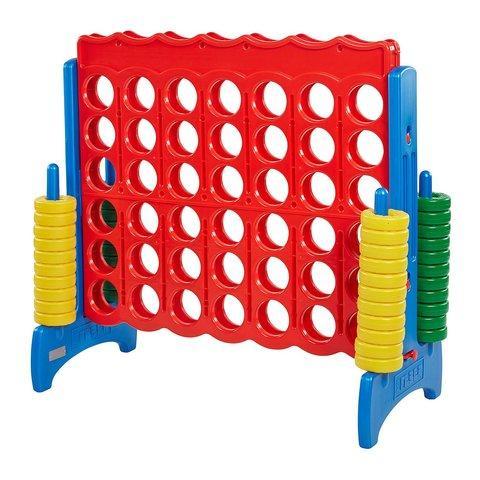 Jumbo Connect 4
Price: $60-$75
Attendants Required But Not Provided: 1





To reserve, Call (217) 498-8774 or Email games@mchsi.com. Be sure to include your address & phone # in your email or voicemail.

Jumbo Connect 4
Children of all ages love the life-sized version of the classic ring-dropping game. The Jumbo Connect 4 game is guaranteed to be a hit with family and friends at birthday parties, family reunions, daycare programs, school events, and more. Young players build teamwork and cooperation skills while they learn to match four colorful rings in a row to win. Adults love to challenge each other with skill and strategy. This interactive game is great for two players, and also works with teams for epic kids-versus-grown-ups championship matches. Designed for use both indoors and outdoors,
How To Play Giant Connect Four
Using skill and strategy, players take turns dropping green or yellow plastic disks into the slots one at a time. The aim is to make four in a row first by carefully planning your own moves, while taking care to block your opponents row. If all of the counters are used without there being four in a row, the game is a draw. Otherwise, whoever gets four in a row first, either vertically, horizontally or diagonally, becomes the winner.

Add this fun game to your inflatable rental for only $60
Rented without an inflatable it is $75 and does not include delivery.