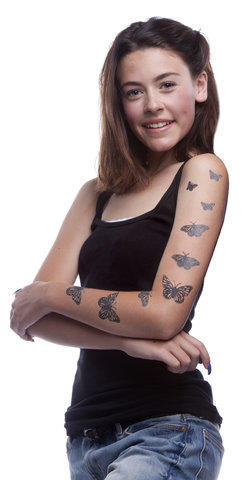 Central Illinois Matte Tattoos




Please Call (217) 498-8774 OR Email games@mchsi.com to reserve this item.

Matte tattoos look like permanent tattoos but without the pain and the regrets that can come with being permanently tattooed. Prices range from $4 to $20 depending on the size of the design. They are water proof and last 3 to 7 days with care. Just pat dry when you get out of the pool or the shower.