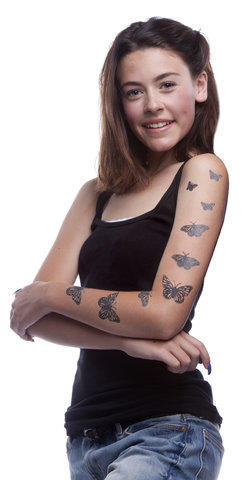 Central Illinois Matte Tattoos
Price: Day rate $85 first hour, $70 each additional hour





To reserve, Call (217) 498-8774 or Email games@mchsi.com. Be sure to include your address & phone # in your email or voicemail.

Matte tattoos look like permanent tattoos but without the pain and the regrets that can come with being permanently tattooed. Prices range from $4 to $20 depending on the size of the design (minimum purchase $85) (the larger the design the longer it takes to apply, the smaller the design, the faster they are to apply) Hourly rates available, call for pricing. They are water proof and last 3 to 7 days with care. Just pat dry when you get out of the pool or the shower.